Your Dog-Friendly Assynt Adventure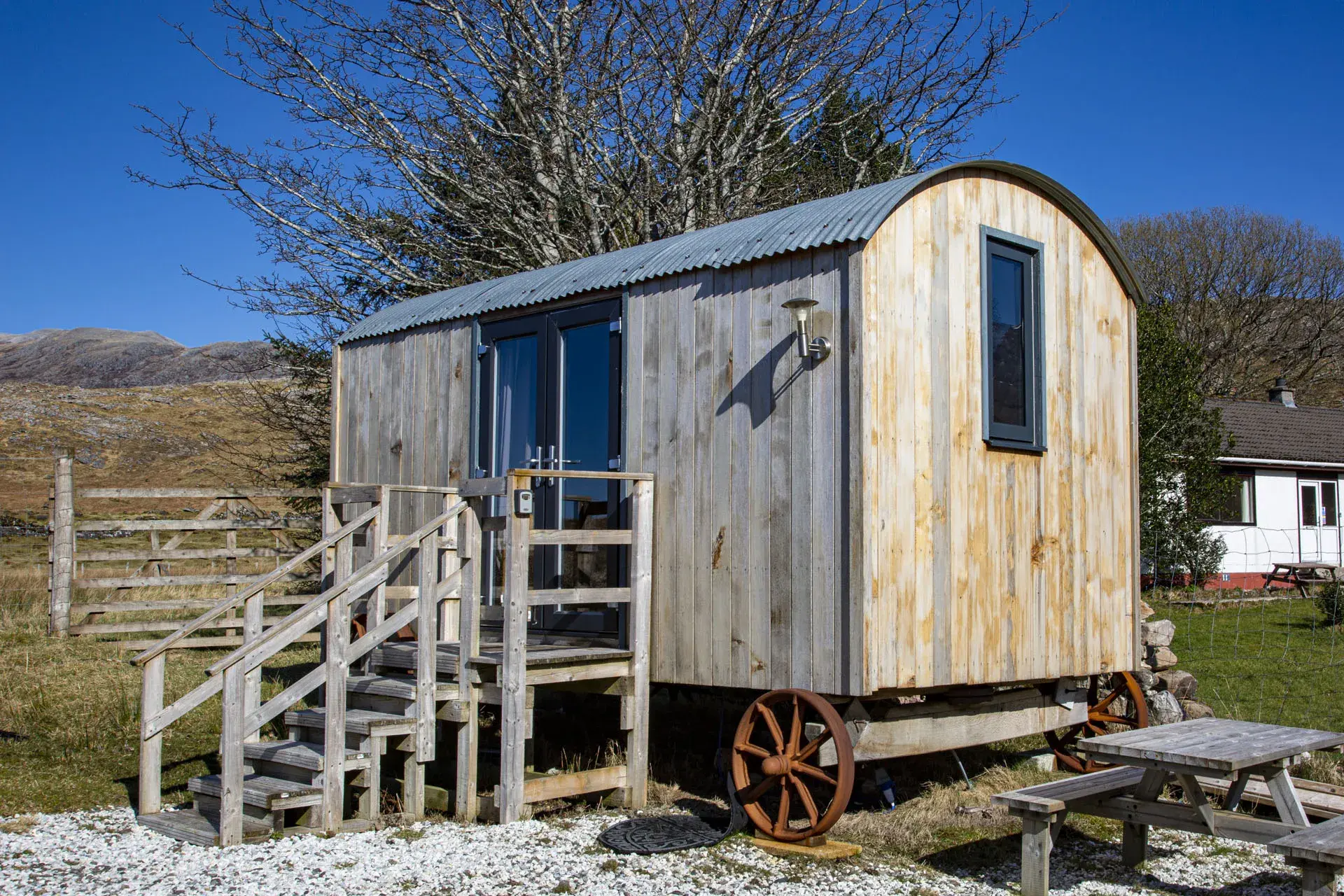 Assynt is the perfect holiday destination for your furry friend
If you're a dog owner, you know that your furry friend is more than just a pet—they're a cherished member of the family. And when it comes to planning a holiday, including your canine companion in your adventures is an absolute must. That's why Assynt is the perfect destination for both you and your four-legged friend. With its rugged landscapes, welcoming locals, and an array of dog-friendly places to eat and visit, Assynt promises an unforgettable experience for you and your pup.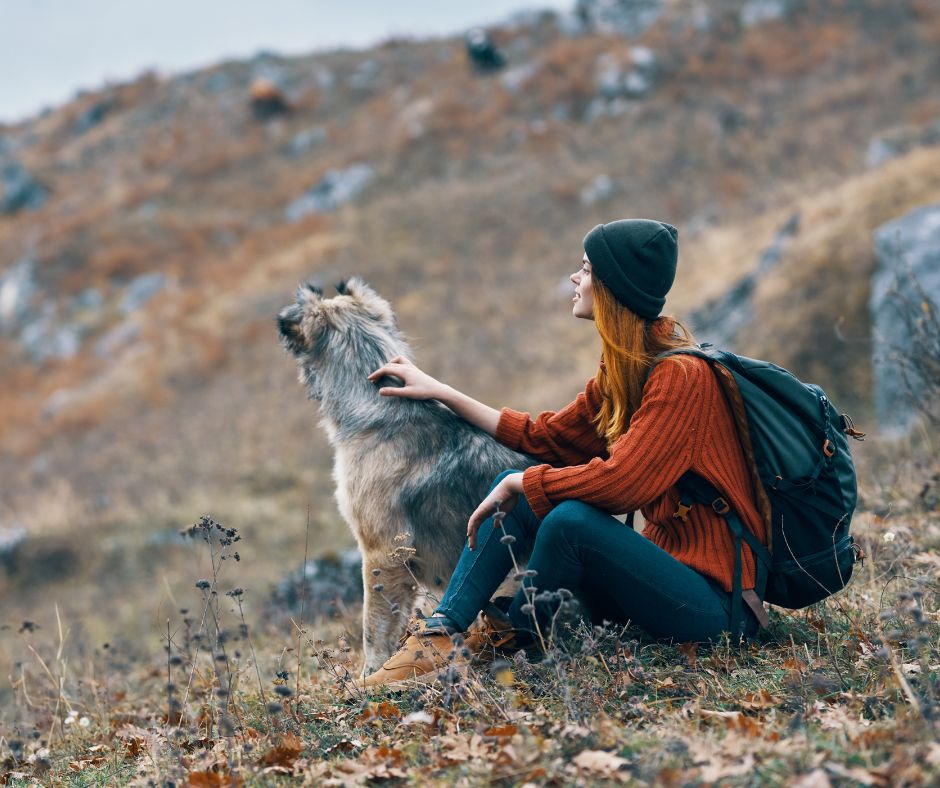 NC500 - You, Your Pup and the Open Road
The North Coast 500 (NC500) is a legendary route that takes you through some of the most mesmerising terrains in Scotland. It's the perfect opportunity to immerse yourself in Assynt's beauty while bonding with your dog. The scenic drive offers numerous pet-friendly stops along the way, where you can stretch your legs and let your furry friend enjoy the fresh Highland air.
Roaming the Remarkable Landscape
Prepare to be awestruck by Assynt's rugged beauty; rolling hills, tranquil lochs, and dramatic coastline all await you and your furry sidekick. Here is a selection of our favourite dog-friendly walks.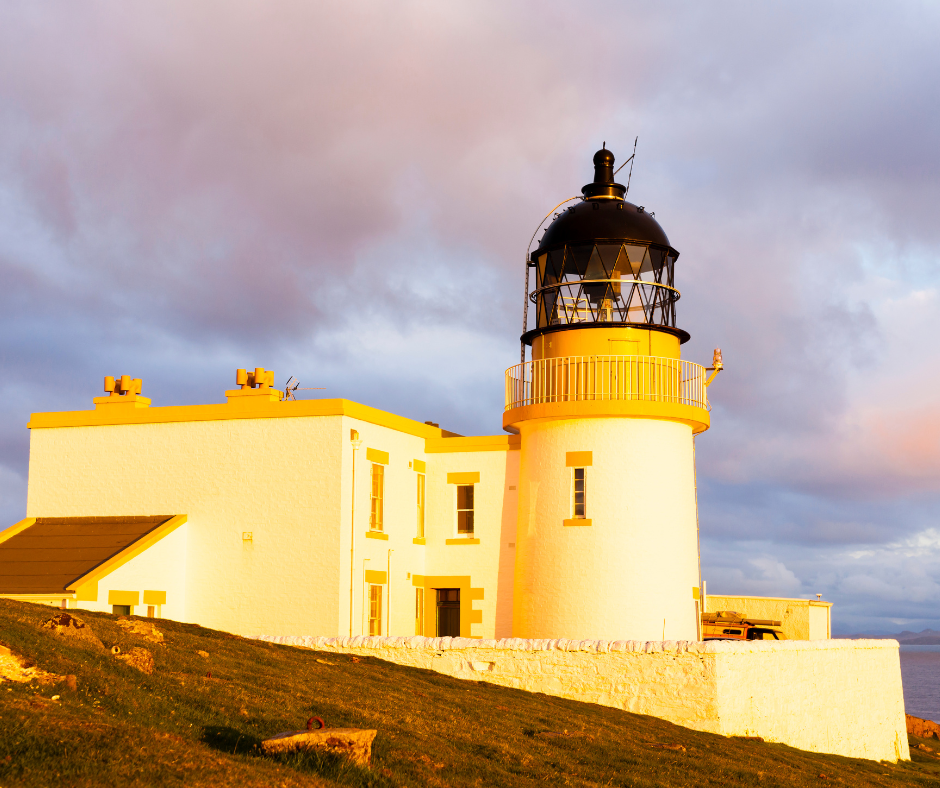 Stoer Lighthouse Walk
This coastal walk takes you to Stoer Lighthouse, with gorgeous views of the sea and rugged cliffs. The path is relatively straightforward and suitable for dogs, but keep them on a lead as there might be sheep grazing in the area.
Clachtoll Beach to Clashnessie Beach Walk
This walk follows the coastline from Clachtoll Beach to Clashnessie Beach. It's a relatively short walk but offers lovely views of the beaches and surrounding cliffs. Dogs are generally welcome, but be sure to clean up after them and keep them under control.
Ardvreck Castle and Loch Assynt Walk
This walk takes you to the historic Ardvreck Castle and around the shores of Loch Assynt. The castle ruins and the loch provide a picturesque backdrop for your walk. Keep in mind that some areas might have uneven terrain, so watch your step and ensure your dog is comfortable with such conditions.
Quinag Mountain
While more challenging, Quinag offers several hiking routes suitable for experienced walkers and their dogs. The views from the summit are breathtaking, but the ascent can be steep and rocky. Ensure your dog is fit and capable of handling the terrain.
Achmelvich Beach Walk
Achmelvich Beach is a gorgeous sandy beach where you and your dog can enjoy a leisurely stroll along the shore. Keep in mind that during the summer months, the beach can get quite busy, so it's a good idea to plan your visit during quieter times.
Paws and Play at Inchnadamph
Your base for discovering Assynt's treasures could be Inchnadamph; the jewel in the Assynt crown, if we do say so ourselves! While our Lodge cannot accept dogs, our Shepherds Huts and Steadings Suites open their arms to canine companions:
Our popular huts are the perfect space to unwind and relax, surrounded by the most beautiful Scottish countryside. Each hut is fitted with a double bed, perfect for a good night's sleep, dining table and two chairs, and a small worktop area. There is a basic kitchenette (fridge, microwave, hob, toaster and kettle), with an externally accessed shower room/WC nearby for your exclusive use. And, of course, you're welcome to bring your four-pawed friend too!
Located just 100 yards from the Lodge, our Steadings Suites boast 3 spacious bedrooms: Canisp, Quinag and Beinn Uidhe (named after the mountain views!). They also come with their own kitchen and bathroom. Each suite has an en-suite shower room and WC. The rooms have underfloor heating throughout and are located on the ground floor and are wheelchair accessible. The spaces are let with main door access to outside and self catering facilities so you can be completely self-contained and have your own space. All Steading Suites come equipped with linen, toiletries and tea and coffee making facilities. Your four legged friends are also welcome to join you!
The lodge's surroundings are nothing short of spectacular, with towering mountains, serene lochs, and winding trails to enjoy with your four-legged friend.
Be sure to book your stay in advance as our pet-friendly accommodation tends to fill up quickly, especially during peak tourist seasons.
Delightful Dog-Friendly Eateries
Assynt is not only a treat for the eyes but also a treat for the taste buds. There are several dog-friendly eateries in the region that will warmly welcome both you and your pup. Many of these establishments have outdoor seating areas where dogs are allowed, so you can savour your meal while your furry friend lounges by your side.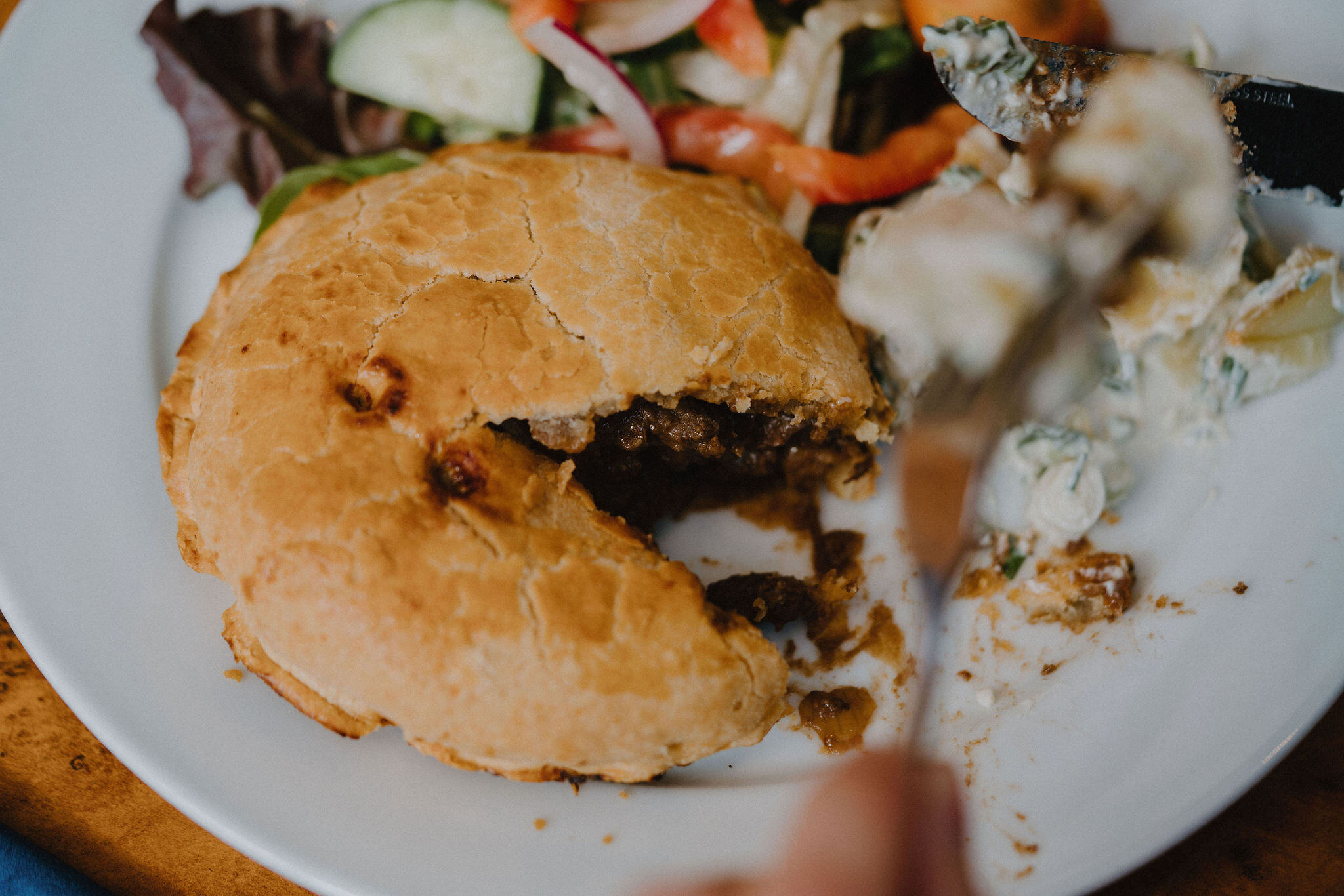 One such gem is Lodge-favourite Lochinver Larder, a local eatery renowned for its delectable pies. Grab a table outside and enjoy your meal with a view of the sea loch. You can take in the scenery and your dog won't feel left out. Result!
For those seeking a relaxed atmosphere, the Kylesku Hotel is a must-visit. This charming hotel boasts a dog-friendly bar where you can enjoy a drink and a meal while soaking in breathtaking views of Loch Glendhu. The staff here is known for their warm hospitality towards four-legged guests, making it a fantastic spot to unwind after a day of exploration; they just ask that you inform them when booking your meal that your happy pup will be joining you.
Respecting Local Wildlife and Nature
As you explore the remarkable landscapes of Assynt, it's essential to remember that you're a guest in the natural habitats of various wildlife species. Always keep your dog on a lead to minimise disturbances to local flora and fauna. Be cautious during bird nesting seasons, as well, and avoid letting your dog wander into sensitive areas.
Plan Ahead for a Pawsitively Perfect Trip
Before embarking on your Assynt adventure, it's a good idea to plan ahead. Check local regulations and guidelines for dogs in different areas, as well as any restrictions that might apply to accommodation, restaurants, and attractions. Carry essentials like water, poo bags, and a first aid kit for your dog, and ensure they're up-to-date on vaccinations and flea/tick prevention.
___________________
Assynt is a haven for both humans and their furry companions. With its magnificent landscapes, welcoming accommodations, dog-friendly eateries, and stunning beaches, it's an ideal destination for a memorable adventure with your canine sidekick. Just remember to respect local regulations, keep your pup on a lead, and take all the necessary precautions for a safe and enjoyable trip. So pack your bags (and your pup!) and get ready to create memories that you and your dog will cherish for years to come in the heart of Scotland's natural beauty.