Days Out From The Lodge - Ullapool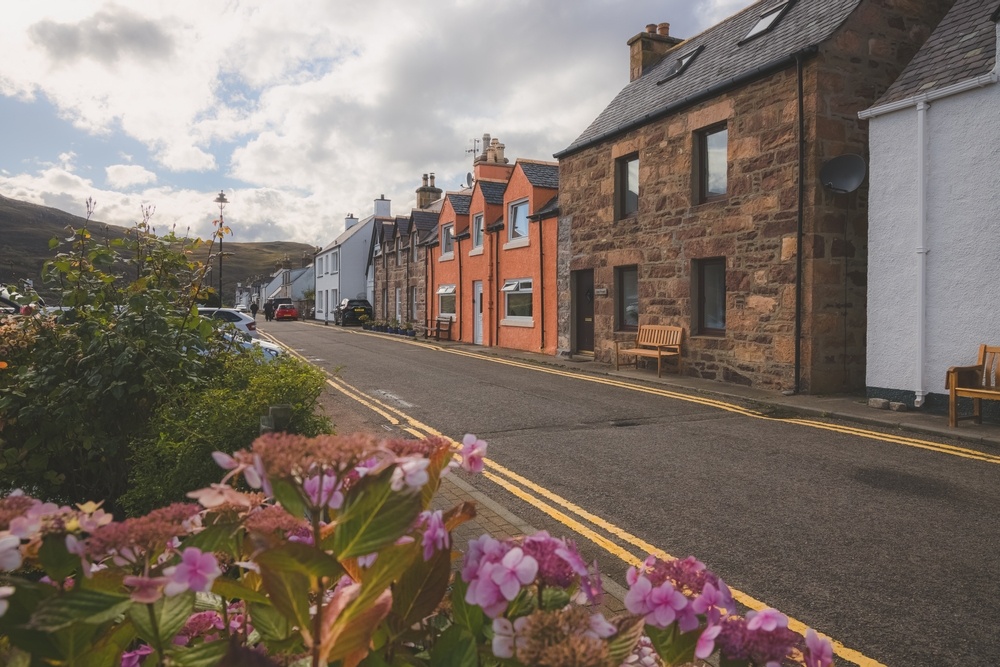 Your Guide to Exploring Ullapool in a Day
Inchnadamph Explorers Lodge serves as an ideal base for taking a break from the NC500 and exploring the wonders of the surrounding region. Just a short 30-minute drive to the south lies the vibrant and picturesque village of Ullapool, the perfect spot to indulge in a spot of slow tourism. This bustling destination offers a rich tapestry of attractions, from historical landmarks and independent shops to stunning natural wonders and delectable seafood. Join us as we embark on a day trip to discover the treasures this attractive village has to offer.
Ullapool in a Nutshell
Surrounded by rugged and breathtaking scenery, including the iconic Suilven and crystal-clear waters of Loch Broom, Ullapool offers a stunning backdrop for visitors and locals alike. The town comes alive with vibrant events throughout the year, from traditional music in 'The Ceilidh Place' to comedy and drama at 'The Macphail Centre'. Its charming streets are adorned with quaint shops, showcasing local crafts and delicious seafood. Adventure seekers can enjoy outdoor pursuits like hiking, fishing, and kayaking, while sporting enthusiasts can cheer on the local rugby or shinty teams. If you fancy travelling a little further, Ullapool has a busy ferry service transporting visitors to Stornoway and the Hebrides.
Immerse Yourself in History
Ullapool can trace its beginnings back to the Norse era, when Norsemen sailed along the Scottish coastline. While some believe that the place name derives from the Norse 'Ulla-Bolstadr' meaning 'Ulla's steading', others claim that it stems from the Norse for 'Wool Farm'. Over the centuries, Ullapool evolved from a small fishing hamlet into a bustling port, playing a vital role in the herring industry. Today, it stands as a delightful destination, offering visitors glimpses of its Viking heritage amidst stunning natural surroundings. As you arrive in Ullapool, be sure to pay a visit to the Ullapool Museum, housed in a historic listed church. Step inside and delve into the captivating stories of the local area, uncovering its fascinating Viking past.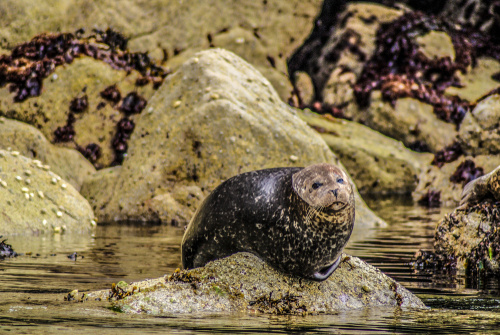 Wildlife Abounds
Home to majestic red deer, golden eagles and visiting dolphins, we recommend popping binoculars into your backpack so you can tick off your sightings! Otters playfully navigate the crystal-clear waters of Loch Broom, while seals bask on Ullapool's rocky shores. The village's surrounding forests teem with elusive pine martens and red squirrels. If you're really lucky you might catch a glimpse of Sammy the Seal, a regular visitor to Ullapool.
Retail Therapy and Unique Finds
Ullapool boasts a delightful mix of independent shops, galleries, craft and gift shops, and bookstores. Stroll through its pleasant streets and explore its diverse offerings, from locally crafted goods to literary treasures. Browse the shelves of 'Ullapool Bookshop' and support the 'Made In Ullapool' social enterprise by snapping up a homemade candle or two. Outdoor enthusiasts will find a haven in the village's outdoor gear shops, while bargain hunters will be delighted by the excellent second-hand shop, 'The New Broom', brimming with hidden preloved gems waiting to be discovered.
A Golfer's Paradise
For those seeking to tee off in stunning surroundings, Ullapool's Golf Course is not to be missed. This scenic course offers a challenging yet rewarding experience for golfers of all levels. Immerse yourself in the natural beauty as you enjoy a leisurely round, surrounded by rolling hills and panoramic views that will take your breath away.
Nature's Masterpiece: Corrieshalloch Gorge
A short drive south from Ullapool brings you to the awe-inspiring Corrieshalloch Gorge. Prepare to be captivated by this mile-long, 200-foot deep gorge, boasting dramatic waterfalls and lush greenery. Take a thrilling walk across the suspension bridge, suspended high above the roaring waters below. The Corrieshalloch Gorge is a true testament to nature's power and beauty.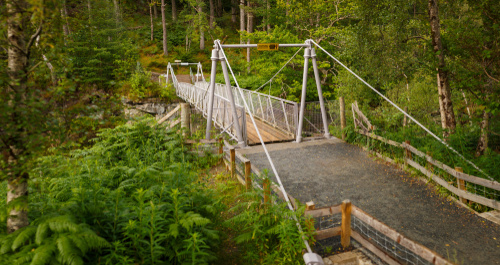 Seafood Delights and Culinary Delicacies
Ullapool is renowned for its outstanding seafood, and a visit to the village would be incomplete without sampling the culinary delights on offer. Head to the 'Seafood Shack', where you can try mouthwatering dishes featuring the freshest catches of the day. During the summer months, don't miss the neighbouring gin pop-up, offering a perfect accompaniment to your seafood feast. With a wide range of eateries catering to all budgets and tastes, Ullapool provides an unforgettable dining experience. Whether you're in the mood for a deli picnic, traditional fish and chips, or a hearty Highland ribeye steak at 'The Ceilidh Place', the village has something to tempt even the fussiest palate. 'The Bothy' is a popular coffee shop known for its filling breakfasts, 'The Arch Inn' serves 'Highland Liquor Company' gin, and 'The Dipping Lugger' is a popular fine dining spot. Take it from us, you'll not go hungry!
Serene Scenery and Laid-back Wanderings
If you want to slow things down a little, nothing beats a leisurely ramble along the seafront at Ullapool harbour, where you can breathe in the fresh sea air and enjoy the tranquillity of this pretty coastal setting. A longer walk of around 6 miles will take you to Rhue Lighthouse and back; why not time it to catch the sunset over Summer Isles? Just outside Ullapool lies Leckmelm Shrubbery and Arboretum, a restful woodland garden with a stunning range of exotic plants. This secluded gem was once lost to the world before being restored to its former glory in 1984.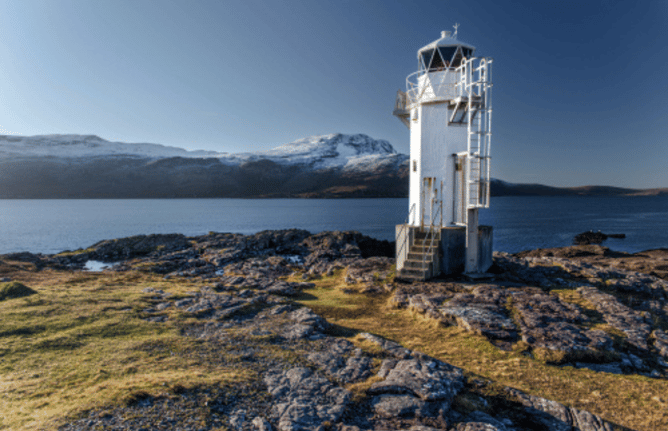 A Day in the Life
A day trip from the Lodge to Ullapool combines historical intrigue, retail therapy, natural wonders, and delectable cuisine. From the rich tapestry of independent shops to the jaw-dropping beauty of Corrieshalloch Gorge, Ullapool offers something for every traveller. Don't miss the opportunity to immerse yourself in this bustling village, a true gem in the heart of the Highlands. Then, once you've had your fill of all that Ullapool has to offer, come back to the Lodge for a well deserved rest in your comfy bed!

Book your holiday at Inchnadamph now and start planning your Assynt adventure!