Celebrating One Year of Adventure and Hospitality at Inchnadamph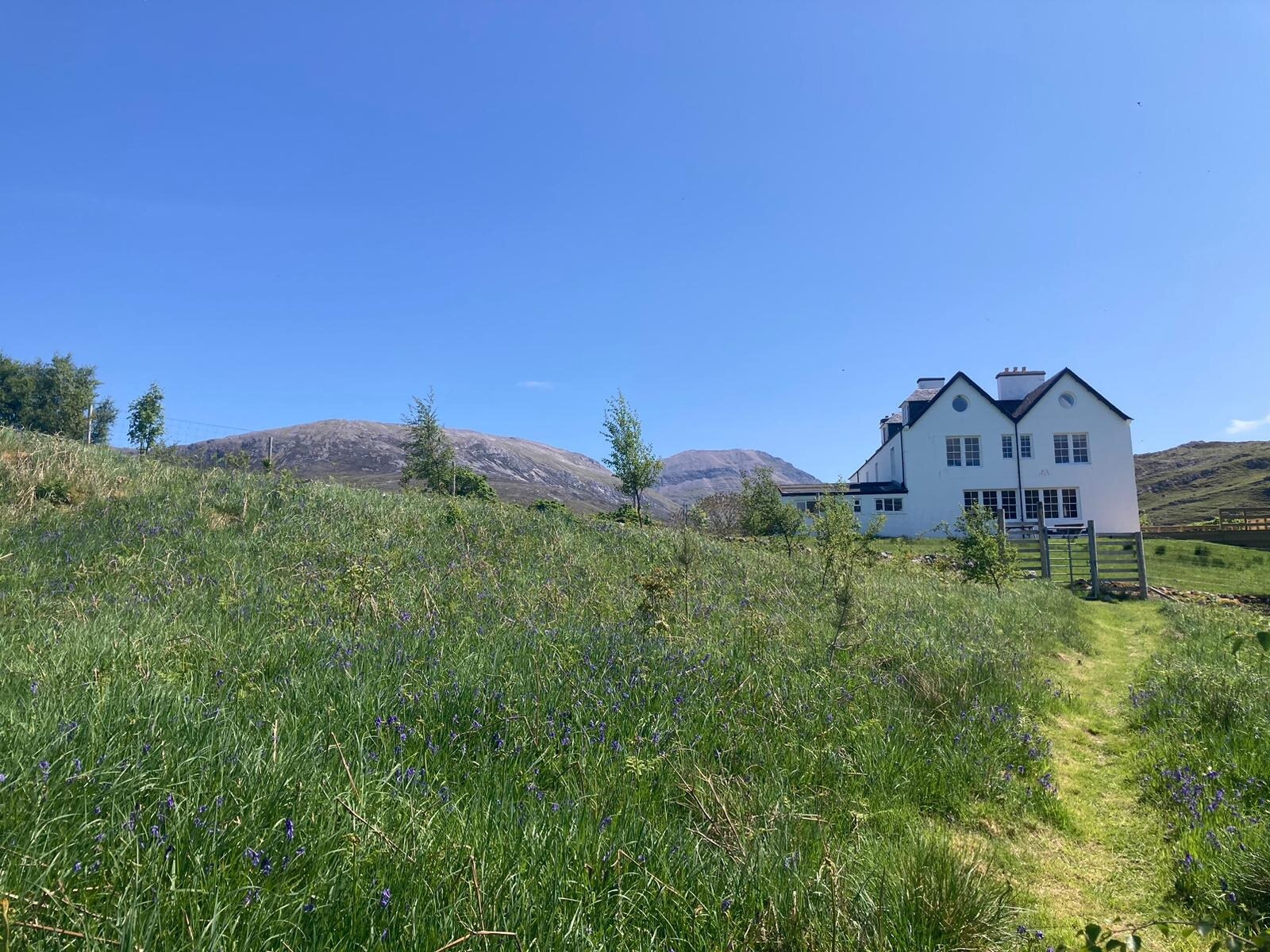 What A Year It Has Been!
With the enthusiastic leadership of new owner, John Snyder, and the hard work and dedication of our amazing team, the Lodge continues to flourish as a vibrant hub of adventure and exploration. As we celebrate our first anniversary under John's ownership, let's take a moment to reflect on the milestones we've achieved and the unforgettable memories we've created.
A Global Gathering
Inchnadamph Explorers Lodge has truly become a home away from home for travellers from all corners of the world. From Peru to Belarus, and Hong Kong to Israel, we've had the pleasure of hosting guests from at least 34 countries. The diversity of our visitors has enriched the tapestry of experiences shared within these walls.
Bunk Beds and Group Bonds
With approximately 3,600 dorm beds booked, our cosy lodge has become a sanctuary for adventure seekers. Whether it's historic university groups, hillwalking clubs, family reunions, or the energetic Cape Wrath Ultra events team, we've welcomed 16 group bookings that have left their mark on the Lodge's legacy. The bonds formed within these groups, as they conquered new challenges, have brought a sense of community that makes Inchnadamph Explorers Lodge truly special.
Our Winter Refurbishment
The winter season brought an opportunity to bring a fresh touch to the lodge. We unleashed our creativity using 300 litres of paint, 30 rolls of masking tape, and 20 repurposed old maps, infusing every nook and cranny with colour and character. We feel that the lodge now reflects the spirit of adventure that permeates every inch of this beloved venue.
Milestones and Moments
Inchnadamph Explorers Lodge has been a hive of activity, hosting just shy of 11,000 guests over the past year. But it doesn't stop there! We've been busy behind the scenes too, working to improve guest experience even further. We revamped our website, introduced a new booking system, and implemented a modern till system to streamline check-ins and ensure a seamless experience. The lodge shop has been given a new lease of life with the introduction of alcohol and a scrumptious selection of Lochinver Larder pies.
Fun Facts and Reflections
We kept spirits high with 207 cans of Punk IPA, and satisfied snack cravings with 101 Kit Kats, 157 Snickers bars, and 115 pizzas— tasty fuel for those seeking sustenance after a day exploring the rugged wilderness. We can confidently say that no guest has ever left hungry!

Behind the scenes, our amazing team put its heart and soul into making every stay exceptional. Eilidh, the welcoming face of our lodge, has gone through five pairs of shoes, tirelessly ensuring that each guest feels at home. Between busy days cooking, serving and mending, Tommy, our talented chef, climbed Ben More Assynt six times. In his own words, "The past year has been an opportunity for me to step outside the kitchen and delve into the guest-facing world! I've loved meeting everyone as well as working on my DIY skills!"

Eilidh adds, "My favourite part of the Lodge is welcoming everyone back and for the first time. It's been amazing to hear the stories (many going back decades) of connections with Inchnadamph, and it's heartening to build on the Lodge's incredible legacy as a base for adventures in Assynt."
The Adventure Continues
As we raise a glass to the extraordinary year behind us, we eagerly look toward the future. We'll continue renovating and improving our facilities to provide the utmost comfort for weary adventurers. And most importantly, we'll remain steadfast in our support of expeditions to awe-inspiring Assynt, helping explorers create unforgettable memories in this breathtaking corner of the world.
_______________
Inchnadamph Explorers Lodge has truly thrived under John's ownership, and the past year has been a whirlwind of adventures, connections, and growth. With over 3,600 dorm beds booked, 16 unforgettable group bookings, guests from 34 countries, and countless memories made, we can't wait to see what the future holds. Here's to many more years of exploration, camaraderie, and celebrating the spirit of adventure at Inchnadamph Explorers Lodge!

Book your holiday at Inchnadamph now and start planning your Assynt adventure!